How Much Does Divorce Mediation Cost?
We all start dreaming about a perfect wedding when we are about 15-20 years old. It is no mystery that getting married to the person you love can turn out to be an expensive event. Many people spend 10's of thousands of dollars to make this one day the most special day of their lives. Unfortunately, lots of these weddings eventually end in divorce. It costs almost as much or sometimes even more to get a divorce than to get married with no good memories to accompany you for the rest of your life.
People who chase pricey lawyers to get a divorce, end up spending most of their money and time in courts fighting the unending trials. Getting a divorce is not only emotionally taxing but it can also bankrupt families. Fortunately, getting a divorce now doesn't have to be this expensive. The key to keeping your divorce cost low is by choosing to mediate with us.
What is Divorce Mediation?
People who are seeking a divorce can not agree to all the problems they are facing right away. They may also disagree over some of the critical decisions they have to make like their rights, distribution of debts and assets, alimony, child support, etc. Battling it out in court doesn't have to be your only option. A more cost-effective, amicable, and confidential way to get a divorce is through mediation.
Divorce Mediation with us is more pleasant and peaceful than the lengthy divorce dragged in the courtroom. We help you and your ex-spouse to sit together and resolve the issues they are facing and come to a mutual agreement with the help of our virtual divorce mediation services.
A mediator is a neutral third-party who, through a series of sessions, help the couple to solve their issues. The mediator, under his expert guidance, helps the parties to make all the decisions. At Divorce harmony, we help you and your spouse to reach a mutual agreement and communicate clearly without playing the blame game. We layout all the problems that need to be addressed and bring a number of solutions to the table addressing these issues.
How much will Divorce Mediation cost through Divorce Harmony?
We have bespoke plans for every divorce scenario to ensure there's no hidden cost and the process is transparent. We have different packages that include everything from drafting documents, full-service e-filing with the court to amicably resolving the issues, and forming a mutual agreement within 2-3 weeks. With our special method, you can expect to be divorced approximately 30 days after filing. Here's a list of our services for documentation and filing services:
1. Mediation for couples married with children – $2000
This package is ideal for couples who are looking for a divorce and also need help in reaching an agreement for parenting arrangements. From filing paperwork to getting your divorce documents delivered in your mailbox, we will take care of everything. Our experts will also conduct mediation sessions to resolve issues related to parenting, alimony, child support, distribution of debts and assets, etc. You will receive the final judgment in your email without having to set a foot in the courtroom.
2. Mediation for couples married without children – $ 1600
This package is ideal for couples who need help in mediating all their issues, personal or financial. Through a series of mediation sessions, we help you and your spouse to reach a settlement addressing all the issues. Once you reach a settlement, we do end-to-end drafting of paperwork and filing. The final decision reaches your mail-box within 30 days of filing your documents.
3. Mediation for unmarried couples with children – $900
This package is ideal for couples who are unmarried and have children. We help in preparing all the necessary documents pertaining to you and your children's best interests. We prepare a complete parenting plan and provide you with a series of mediation sessions to amicably resolve all the parenting issues.
4. Modification of existing agreements – Marital or Parenting – $750
We analyze and modify any existing agreements that you have with a series of mediation sessions. All the relevant documents are drafted in favor of both parties without having to step in a courtroom.
We also have a service of cheap divorce for the couples who qualify. To know more, check out our Cheap Divorce In Florida services.
Mediate with Divorce Harmony
We understand that long-lasting court trials can cause emotional upheavals. At Divorce Harmony, we take care of everything related to getting a divorce in Florida, from drafting all the essential documents to providing unbiased mediation sessions to filing the documents with the court. You do not have to step a foot in the courtroom, the final judgment of divorce arrives in your mail within a period of 30 days.

Cost-Effective
Handling your divorce through Divorce Harmony will be much affordable than leaving it completely to your lawyers. On average divorce costs you somewhere around $15,000 or more, we ensure that your divorce costs as low as $750 dollars, less than a tenth of what a couple would typically spend in paying the fees of their attorneys.

Decision Making
The goal of mediation is to reach an out-of-court settlement which is in favor of both the parties. Here you make all the important decisions by discussing it with your spouse under the guidance of a skilled mediator. We help both the parties reach a middle-way to which they agree. Unlike other divorce methods, the decision is not made by the judge sitting in a courtroom, it is made by you.

Time
The process of getting a divorce through mediation is much faster than other divorce methods. You and your spouse sit for several online sessions to discuss and reach a mutual agreement. We carefully draft and file all the paperwork and within 30 days of filing, you receive the final judgment of divorce in your mailbox.
Confidentiality
Mediation is a private process, you don't have to worry about facing a judge to discuss your personal matters. At Divorce Harmony, you can have control over your personal matters without the court intervening. It is a completely confidential process, whereas the court matters are public records.

Online
We are a 100% online service. All mediation and coaching sessions are conducted online at your convenience. This also allows you to save money and get an affordable divorce, unlike other divorce methods.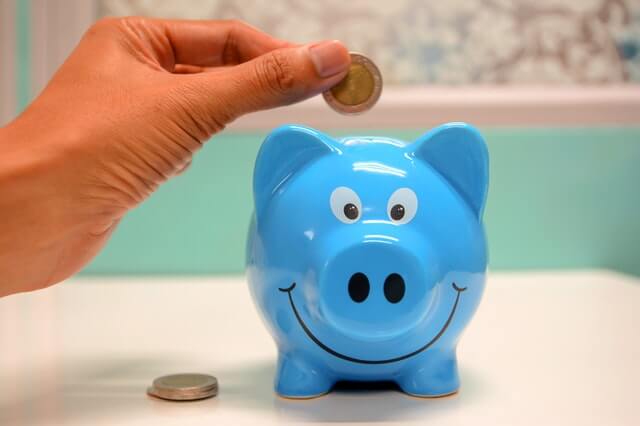 Going through a divorce is a very complicated process, it requires a lot of paperwork and it is emotionally taxing. Not only this, but there are also hundreds of important decisions you have to make to set your life back on track. A detailed divorce mediation process can help you in ensuring that all issues are covered properly and are resolved in the correct way so both you and your spouse can complete mediation in a productive, timely, and most importantly in a cost-effective way.
Mediating with Divorce Harmony will eliminate the need for you to return to mediation or even worse, going to the court years after your divorce to discuss something that wasn't covered at the time of your mediation and pay thousands of dollars again.
If you want a peaceful, comprehensive, all-inclusive flat fee mediation that results in a fair and thorough agreement, then book your appointment for divorce mediation in Florida with Divorce Harmony today. Don't let your divorce make you go bankrupt, mediate with us instead!