How Much Does Divorce Mediation Cost?
A divorce starts when you as a spouse decide that you cannot drive your marriage to a happy place. It starts when you want to 'Stop'. Stop doesn't mean to slow your speed down or hope you don't crash. It doesn't mean to change your direction or keep going for more time because it will be better for the kids in the back seat. Stop means stop. Foot off the gas, hands off the wheels and engine turned off. When you are sure that this ride can not and should not go any further. When you are sure that you cannot drive it without getting hurt or hurting other's feelings.
Once you have thought this through and made a decision, you decide on how to go about getting a divorce.
The first thought that comes to mind after deciding to get a divorce is the cost of getting a divorce. Getting a divorce is not only emotionally taxing but it can also bankrupt families. And paying a lot of money to get a divorce is the last thing you would want. So it's normal to wonder how much getting a divorce would cost and what your options are for getting one before you file any divorce papers.
What is the most cost-effective way of getting a divorce?
In our professional experience, the common vote goes to divorce mediation. A mediator will help you divide your responsibility and assets amicably without going to court. This will save you the cost of hiring an attorney to fight your case and court fees.
A word about Divorce Mediation
Divorce mediation is a process where a couple works with a neutral mediator to form a mutual agreement and agrees to the conditions of their divorce. The mediator conducts a series of working sessions with both parties to find common ground where the parties can agree and zero in on points of dispute peacefully. Mediation is a more peaceful and inexpensive way to finalize the last details of your marriage and split up your assets. Mediation is a faster, inexpensive and private process. There is no stress of having to face a judge in a formal courtroom trial and talk about your personal finance issues in public. With divorce mediation, you can have control over important decisions without the court intervening.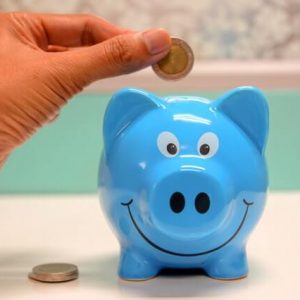 Divorce mediation not only helps in stepping away from the drama and examining the underlying issues but it also costs a fraction of the cost of prolonged and drawn-out litigation.
The process of divorce mediation can help both parties save money because they are working together with one professional (mediator) instead of bringing their own lawyer to fight the case.
Divorce mediation fees and how it is paid
In the divorce mediation process, you can either expect to pay a flat fee or hourly fee for your divorce.
Hourly fee: An hourly fee is fairly simple to understand, it means that the mediator will charge you for the number of hours he/she spends on studying and helping you with your case. It can be good for the clients as they pay only for the number of hours they have consulted with the mediator. However, this can bring a great deal of uncertainty. If the issues are not resolved timely, the cost can escalate faster than a client might expect.
Flat fee: The other common yet smart way to pay for a mediator's services is a flat fee. Flat fees are the best bets for the client. It relieves the stress of not knowing the cost of the divorce. The cost of mediation is usually 40-50% less than the cost of the divorce lawyer that you hire to fight your case. Also, time taken to settle a divorce case through litigation is much more than mediation.
Additional cost: There can be certain additional costs that the divorce mediation process might entail like setting up fees, management fees or documentation fees. In many cases, the mediator might charge the client extra fee for meeting them initially or for documenting whatever has happened during the process of mediation.
The cost of mediation also depends on the following factors:
The skill-level of the mediator handling your case.
The scope of services provided by your mediator.
The comprehensiveness of the mediation process.
At Divorce Harmony, we will guide you and your spouse through your negotiations and ultimately to reach a settlement both parties find fair while remaining neutral at all times. We have bespoke plans for every divorce scenario to ensure that there's no extra cost and the process is transparent. We have different packages that include everything from drafting documents, full-service e-filing with the court to amicably resolving the issues and forming a mutual agreement within 2-3 weeks. With our special method you can expect to be divorced approximately 30 days after filing. Additionally, we also offer divorce in a day for certain couples that qualify.
Why should you choose divorce mediation over other methods?
Spending thousands of dollars and spending years of your life fighting the court battle in divorce litigation is surely not a preferred option. But if you find a divorce mediator who is skilled in managing divorce cases and can provide you with the guidance you need to improve your settlement outcome, you would definitely want to sail that boat.
A mediator will:
Skillfully guide you through a series of in-depth negotiations on the issues that you are facing with your partner at the time of your divorce, including your parenting plan, timesharing, child support, division of property, alimony and all other important issues.
Make sure you peacefully discuss and come to a mutual agreement on all topics to end your marriage.
Bring to the table a series of creative and different options you may not have considered before as potential solutions to your divorce-related issues.
"Future-proof" your agreement by providing you complete guidance on what to do in case there is any change in your future circumstances.
Going through a divorce is very complicated, it requires a lot of paperwork and has a lot of moving parts. Not only this, but there are hundreds of life-changing decisions you will need to make. A thorough divorce mediation process can go a long way towards making sure all issues are covered properly and are resolved in the right way so both you and your spouse can complete mediation in a timely, productive and most importantly in a cost-effective way.

Working with Divorce Harmony will eliminate the need for you to return to mediation or even worse, going to the court years after your divorce to discuss something that wasn't covered at the time of your mediation and pay thousands of dollars again.

If you want a peaceful, comprehensive, all-inclusive flat fee mediation that results in a fair and thorough agreement, then book your appointment for divorce mediation in Florida today. Don't let your divorce make you go bankrupt, mediate with us instead!