Cheap Divorce in Florida
Are you stuck in your marriage because you can't pay exorbitant fees of divorce lawyers? With our low-cost packages, you can now get a divorce in as little as a couple of thousand dollars or less. There is no need to pay tens of thousands of dollars as fees to a divorce lawyer. At Divorce Harmony, we take care of everything divorce-related in Florida, from drafting all essential documents to providing unbiased mediation sessions to filing the documents with the court. Get your final divorce agreement mailed to your home without getting into extensive court trials.
Filing for divorce may not be as easy as filling out just one form. You're required to provide documents for your income, property, other assets & liabilities as well. Even in the best-case scenario, you might have to go back to court, pay the filing fees again, and start the process all over again in case you make even the tiniest of errors in any of the documents. We don't want you to go through this additional hassle when you probably already are going through an emotional turmoil. We strongly believe that your comfort & convenience comes first in your divorce process.
If you're looking for a cheap divorce in Florida, Divorce Harmony is the way to go. Paying close attention to each client's unique case, we're available on call anytime you need us. While divorce through lawyers may cost you somewhere around $15,000 or more,, we'll ensure the finalization of your divorce without the need for you to go to court at guaranteed low-costs.
Filling Paperwork
Aside from the emotional upheaval, gathering your personal documents to file for a divorce can be as taxing. And to cross-check and fill a whole pile of forms with the court by paying a hefty $409 fee, we understand you must be overwhelmed. Don't worry if the court fee is a little out of your budget. If you fall under a certain income bracket, you might be eligible to get the court fees waived off as well. Take a look at our document drafting and filing services and see which one befits your case.
All Documents for Divorce with No Kids (Drafting & Filing Documents) – $450
Since there are no kids involved in your divorce process, we make it fairly easy for you to get your uncontested divorce settled within the comfort of your own home. This service takes care of everything from filing the documents with the court to getting your divorce agreement delivered to you.
All Documents for Divorce with Minor Children (Drafting & Filing Documents) – $600
If you have kids that are still underage, you might have some additional paperwork to file. This service includes drafting and filing of documents pertaining to you and your children to the court along with an estimated calculation of child support & custody arrangements. Simply send us all your details over email and we'll take care of the rest.
All Documents for Divorce for Missing Spouse (Drafting & Filing Documents + Newspaper Ad) – $550 + $150
In a scenario where your spouse has walked out on you and is nowhere to be found, the court gives you 4 weeks to publish a newspaper ad sending out a notice to file the divorce papers. If your ex-spouse is not present even after 4 weeks, the court allows you to file for divorce without them. We draft and file all your legal paperwork with the court and also put out the newspaper ad for $150. Check with us if the fee for the ad can be waived off as well if you fall under a certain bracket.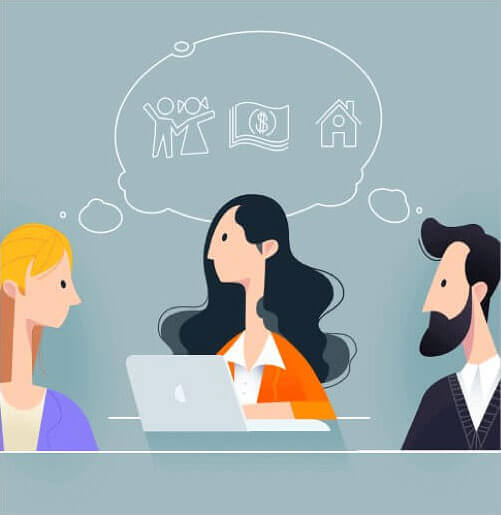 Divorce-in-a-day
Gaining popularity nowadays, Divorce-in-a-Day or Uncontested Divorce in Florida is becoming one of the most go-to ways of getting a divorce. When you have no kids from your marriage, you have the liberty to make decisions for yourself, without having to worry about Child Support & Custody.
With our drafting and filing service, we make this process as seamless for you as possible. We file the paperwork and you visit the Broward County Court for a quick & cheap divorce instantly. Residents of Florida can pay a visit to this court to get divorced in a day, provided you have filed your documents with them. Chances of getting a divorce right when you walk-in without the documentation are improbable. We understand that filing for divorce can be a long complicated process and we're here to help.
Why Choose Divorce Harmony
Why go to expensive lawyers when you can get a cheap, quick, online divorce at Divorce Harmony. Where an average divorce costs upwards of $15,000, we get your divorce settled for a low-cost of $2,000 or even less.. We value your time and feelings and understand that extensive court trials can be quite taxing. With our drafting, filing, and mediation services, you can easily finalize your divorce from the comfort of your own home.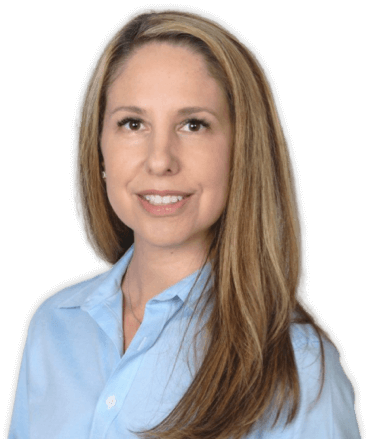 Q. How long do you have to be separated before divorce in FL?
As per Florida state laws, there is no provision to get separated legally. So, there is no need to wait to get a divorce.
Q. Can you file for divorce online in Florida?
At Divorce Harmony, we file all your documents and get you the final judgment delivered to your doorstep so you don't have to step foot in a courtroom. We are full-service online divorce mediators that help you get an equitable distribution of your assets in a divorce.
Q. How can I get a quick divorce in Florida?
Don't be subjected to the court's calendar to schedule your hearing. Our online process makes it easy for you to get a divorce as per your convenience. We ensure the delivery of the final divorce judgment within 30 days of filing your documents with us. With Dori's adept mediation skills, you and your spouse can get to an agreement faster during the mediation sessions.
Q. Can you just go to the courthouse and get a divorce?
Sure you can. But, be prepared to shell out upwards of at least $10,000, maybe even a few additional fees as well. If you're looking for a cheaper, quicker, online way to get a divorce, get in touch with us. We'll draft and file all your legal paperwork with the court, so you don't have to skip work to attend multiple hearings. For uncontested divorce cases, the Broward County Court provides 'Divorce-in-a-Day'. We'll make sure your documents are ready for the court before you visit there to collect your final judgment.
Q. How much does an uncontested divorce cost in Florida?
An uncontested divorce, where no kids are involved, is much simpler to get than one where children are involved. We, at Divorce Harmony, make it all the more easy for you to file for an uncontested divorce. Check out our cheap divorce packages and see which one befits your case.
Q. Who pays for a divorce?
In majority of the cases, both parties split the cost equally. However, it is possible for one party to pay for it all.
Q. How much does it cost to get divorced in the state of Florida?
A regular divorce in Florida costs upwards of about $15,000. But, with us, you can get divorced at a low cost of $2,000 or much less.
Q. Is Florida a 50-50 state when it comes to divorce?
No, Florida is an equitable distribution state. In simple terms, it may not always be 50-50, rather, assets & property are divided in an equitable way. Through divorce mediation, you and your spouse can come to an agreeable solution to the distribution of your assets & liabilities.
Q. What qualifies you for alimony in FL?
There are no set rules when it comes to alimony in a divorce, be it through mediation or uncontested. However, if you go the court way, the judge will consider the length of the marriage, the standard of living in the marriage, income & needs of both parties, education, and the ability to earn income.
Q. Can I start divorce proceedings online?
With Divorce Harmony, you can start your divorce proceedings online. We even ensure delivery of the final judgment within 30 days of filing the documents.