$99 Divorce Miami
$99 Divorce Miami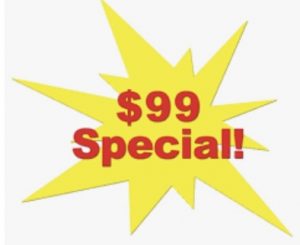 Is it possible to get a $99 divorce?
You may have seen all of the tempting ads out there promising a $99 divorce. They make it seem like all of your needs will be catered to for such a small fee. Unbelievable, right? In most cases the promise of what $99 can buy is too good to be true. Often times the $99 is followed by very small print with additional fees you may not expect. Also, your paperwork will probably be riddled with mistakes and filed incorrectly by a non-lawyer.
The good news is you can find value online for a professional, quick, no court divorce that is more than affordable.  At Divorce Harmony we make sure all of your documents are prepared correctly and we are available 24/7 to answer any questions or concerns you might have. We may not have $99 divorce Miami, but the value you'll find with Divorce Harmony is far greater than any $99.
The services that we provide include:
divorce document preparation
unlimited edits by a trained attorney not a computer generated program
divorce filing
no court ever
final judgement comes in the mail
divorce mediation
marital mediation
post nuptial agreements
modification of your divorce agreement or child support
divorce coaching
Divorce is not a pleasant experience but we can make it as painless as possible. There are no hidden fees. Everything is posted clearly on our website. Additionally, we let you know specifically about any and all fees. Just think of Divorce Harmony as your trusted guide through it all. It may be easy to get lured into the promise of a $99 divorce when you're feeling vulnerable at the beginning stages of deciding to divorce, but it will pay off in the long run if you can do a little research and find the right services for you.  Contact divorceharmony.com today to learn more.